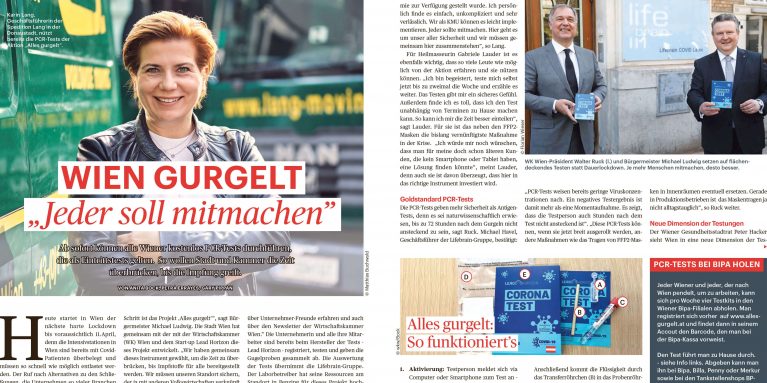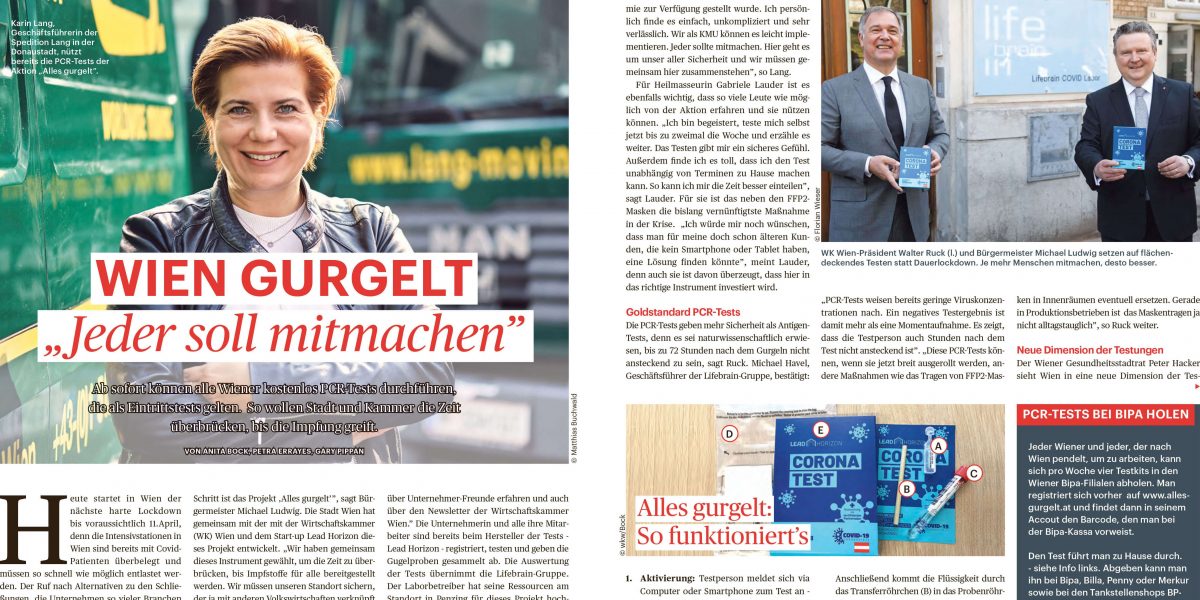 April 2021
"Everything gurgles" – We join in!
The situation surrounding the Corona pandemic still does not seem to be easing.  Low capacities of intensive care beds and the permanent overload of the healthcare sector pose major challenges. But there is also good news: Each of us can actively contribute to changing the situation.
As a freight forwarder, we have a particularly great responsibility here. After all, we don't have the option of doing our work from home. Customer contact is unavoidable in many cases. There are no contactless moves. But there are ways and means to be able to do our work responsibly despite Covid-19.
Until recently, we regularly used antigen testing to protect our employees and customers. Now we are pleased to be able to use LEAD Horizon (https://www.lead-horizon.com/corona-tests), a convenient and, above all, even safer method to regain a bit of normality.
Twice a week, we as a whole take PCR gargle tests as part of the "Everything Gargles" project. These are submitted collectively and evaluated centrally. In contrast to antigen tests, these provide certainty up to 72 hours after gargling. A negative test result is therefore more than just a snapshot.
We are thus making our personal contribution to combating the current situation. Not only for the benefit of our employees, but of all of us. We are also pleased to be able to act as a role model in this matter: because the WKO has already featured us in their magazine.
Lang Moving gurgles – you too?